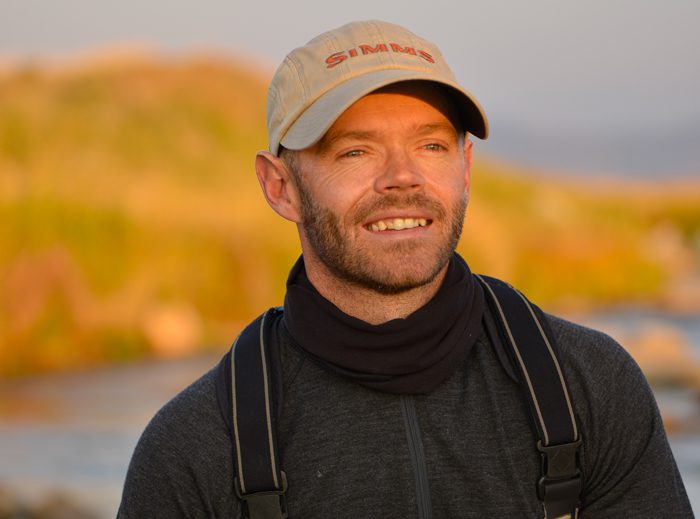 Landon Mayer's angling success is fueled by an addiction to pursuing selective quality trout on the fly. He enthusiastically teaches and demonstrates his techniques and on-river knowledge to fellow anglers and has developed innovative strategies for sighting, hooking and landing selective trout.
His passion for fly-fishing has allowed him to make several noteworthy contributions to the sport on and off the water. This has included travels to fly-fishing related organizations of the Mid-Atlantic, West, Pacific Northwest, Southwest, and Southern states, as well as teaching through guided trips, fly-fishing classes, presentations, and demonstrations of his unique techniques.
Landon is a contributing writer for Fly Fisherman and High Country Angler magazines. His contributions also have been featured in publications such as Fly Fusion and American Angler magazines.
As an ambassador in the fly–fishing industry, Landon represents several lines including Simms Fly Fishing apparel and is a royalty fly designer for Umpqua Feather Merchants. He is also an advisory team member of Simms, Bauer Reels, R. L. Winston Rods, Scientific Angler, Smith Optics, Fish Pond, Yeti Coolers, Regal, Fly Craft, and Casio Pro Trek watches.
He has been guiding in Colorado full time on the South Platte River for the last 21 years, and one full season on the Nak Nek River in AK. He resides with his wife, Michelle, and their four children in Florissant, Colorado.