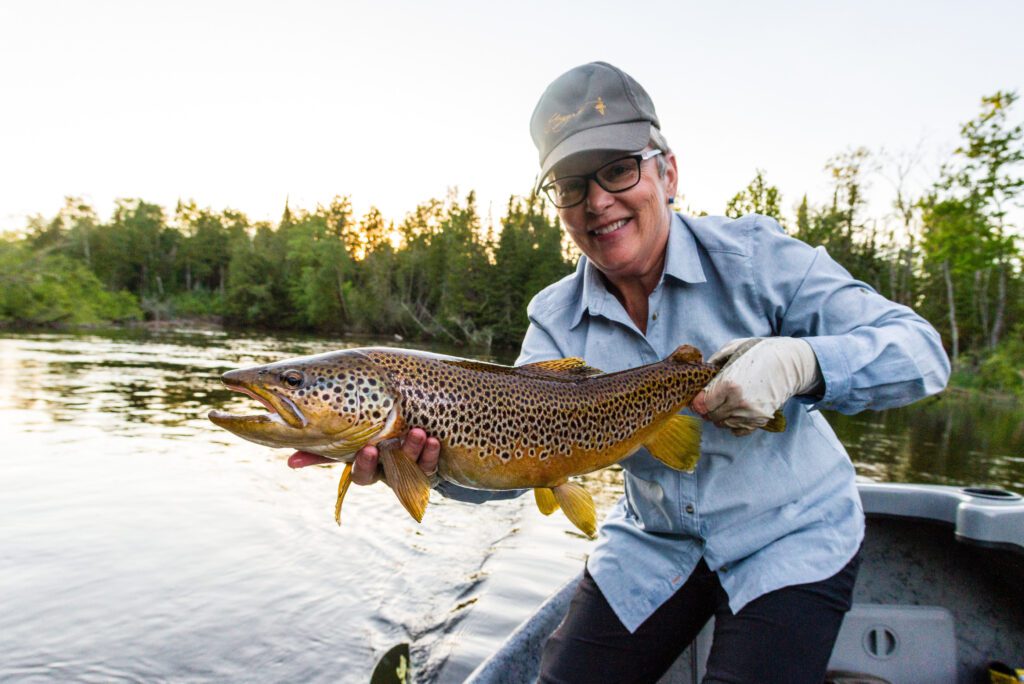 Ann Miller, while teaching fly fishing schools, became frustrated with the lack of comprehensive Midwest information on insect hatches, taxonomy, behavior, and flies to match them. An aquatic biologist, she decided to tackle the world of bugs head on, resulting in the Hatch Guide for Upper Midwest Streams. The comprehensive field guide, now out of print, was published in January 2012 by Frank Amato Publications. Its user friendly format provided information about the aquatic insect on one page with flies to imitate it on the opposing page. Her new hatch guide, Pocketguide to Upper Midwest Hatches, was published in March 2023 with Stackpole Books and includes a new section on terrestrial insects.
Ann is a founder and current president of Flygirls, an organization whose purpose is to help women become involved in fly fishing. The club was founded in 1996 and continues in its purpose to teach women to fly fish as well as provide fly fishing and fly tying outings in Michigan and beyond. While focused on women in fly fishing, the club welcomes men as members as well.
Ann is an active member of the St. Joseph River Valley Fly Fishers and has served as both a director and vice-president. She is currently a founding member and officer of Tie-a-thon, a non- profit that donates flies to organizations that provide fly fishing workshops, including Casting for Recovery, Wounded Warriors, The Mayfly Project, Trout Unlimited Youth Camps, and more.